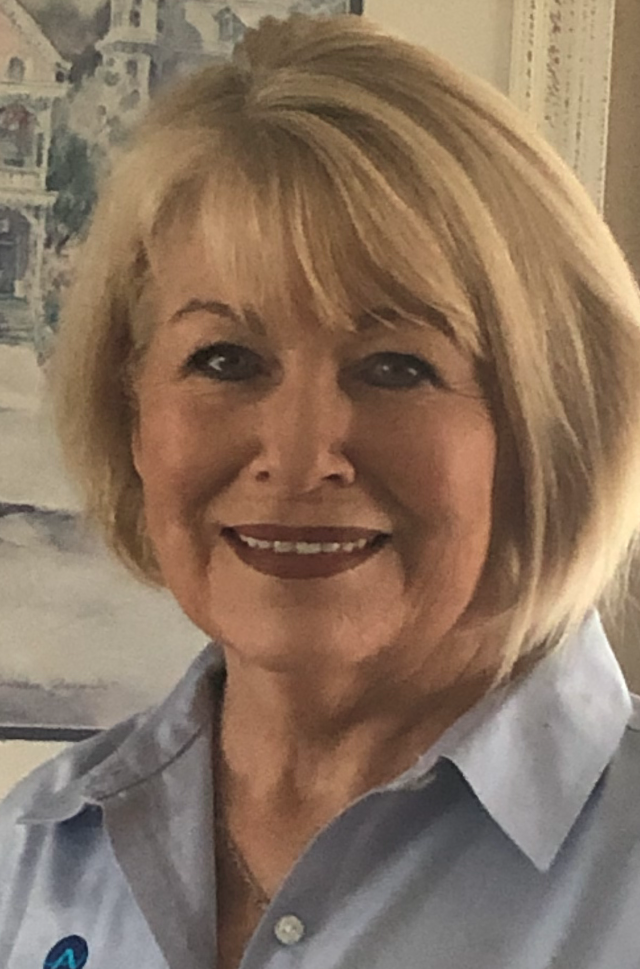 Location
Connecticut, Delaware, District of Columbia, Maine, Massachusetts, New Hampshire, New Jersey, New York, Pennsylvania, Rhode Island, Vermont
Infusion Product
Aralast/Glassia
Contact
(844) 811-1919
thenner@alphanet.org
Hi, my name is Terese Henner and I would like to introduce myself as your AlphaNet Coordinator.
I live in Cape May, NJ with my husband of 48 years, Pat. We have 3 children and 5 grandchildren. We are originally from Philadelphia. When we retired, we moved to Jersey and built a big house so we can host our large families and friends. I am one of 14 children and Pat is 1 of 6. I worked for 26 years at Rohm and Haas Co. Dow Chemicals bought Rohm and Haas so the last 3 years of my career was with Dow. I loved my job. I was the connection between the employees and our IT department. I wasn't technical but I was able to rewrite IT instructions so any employee could follow the steps and not be intimidated. I traveled globally and did training as well as change management. Helping people has always been my favorite role.
I first learned about Alpha-1 in 1998, two of my older sisters were having respiratory issues and being diagnosed and treated for asthma, bronchitis, etc. with no relief. Finally, the last resort was a blood test but the specialist didn't think it would show anything rare. Well, they were both ZZ. The rest of us were tested and we have 4 ZZs, 4 MZs and 6 MMs. Between us ZZs we have 10 children who are MZ. My two sisters have passed, one with lung cancer and the other from Alpha-1. My sister who died from Alpha-1 begged my brother and myself to start augmentation therapy. We started in 2011; we're so glad we listened to her!
When we bought our house in Cape May, the seller told me her mother recently died from "some silly lung disease." I asked if it was Alpha-1 Antitrypsin Deficiency. She was shocked and a little upset when I suggested she and her children get tested since it's a genetic condition. I started to wonder how many people in this area are Alphas and not aware of it. I don't hesitate to let people I meet who are struggling with pulmonary issues know about Alpha-1.
I worked for BioRX as a Customer Advocate arranging delivery of monthly supplies and medications for Alpha-1 patients who infuse at home. I was also a Support Group Leader for the South Jersey Alpha-1 Group.
I am honored to be a part of the AlphaNet Community. I look forward to working with you and learning together as new strides are introduced. Hopefully, I can fill Steve Petty's shoes; he was a great Alpha Coordinator and I'm flattered to be his replacement.