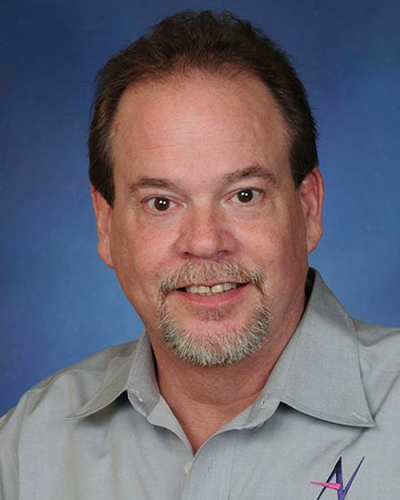 Location
New York, Connecticut, Delaware, Maine, Maryland, Massachusetts, New Jersey, Pennsylvania, Rhode Island, District of Columbia, New Hampshire, Vermont, Virginia, West Virginia
Infusion Product
Zemaira
Contact
(844) 638-0587
rnichols@alphanet.org
Hello to all, my name is Robert (Bob) Nichols and I would like to introduce myself as your AlphaNet Coordinator.
Born and raised in Maryland, I am currently living in Forest Hill with my 22-year-old son and my 18-year-old daughter.  We are a close family unit and spend as much time as possible together.  They are, and always will be, my inspiration!
As a retired Professional Paramedic/Firefighter serving for almost 27 years, I spent many years becoming one of the highest-trained providers in my department.  Having also served ten years volunteering my skills in the community, I was able to bring a greater awareness to public safety.  As a certified instructor, I spent countless hours teaching people of all ages and occupations in multiple settings.  I also was able to provide a variety of newspaper articles, such as "tips you can live with," and coordinate school fire prevention programs.  Throughout my career, I have come to learn and understand how we all can experience difficult times in our lives, especially when we least expect them.  I believe we all play a part in bettering the lives of those in the community in which we live and serve.
After years of experiencing symptoms which doctors believed were due to my years of firefighting, I was properly diagnosed with Alpha-1 in 2007.  Once it was determined I was an Alpha, my family proceeded to be tested , with three brothers and my two children all being MZs.  This awareness has allowed my family to have a chance at proper treatment and thus a better quality of life.  I knew then that my goal would be to bring this awareness to other families. My hope is that through proper awareness and early treatment, you too can enjoy an improved quality of life.
A few years following my diagnosis, my health began to decline rapidly.  I found myself "clinging for life," which left me feeling like I was the only one.  During this time of fear and doubt, I found an amazing angel who arrived at the right time and walked the walk with me: my AlphaNet Coordinator!  She gave me the reassurance that I wasn't alone in my battle and that there was a large community behind me. I knew that, if given the chance to work with those in need as my Coordinator did with me, I would consider it an honor and a privilege.
I received the miracle gift of a double lung transplant in 2010.  This new lease on life has given me the opportunity to become an AlphaNet Coordinator. I have made lifelong friends, including the donor's family, my companion Coordinator who walked with me, and others who have given me this opportunity to be here.  I continue making wonderful new friends along the way and can't wait to meet you!
I am here working from Maryland to Maine and strive to provide the same wonderful support that was given to me to continue the caring tradition of "Alphas Serving Alphas."