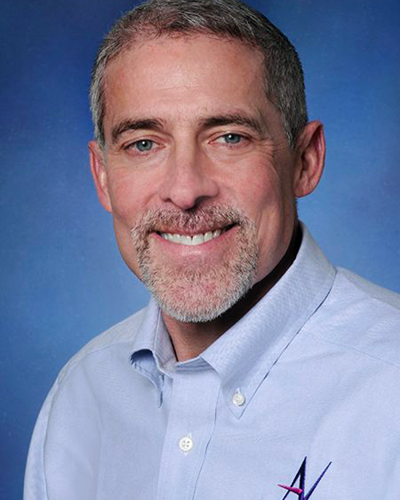 Location
Pennsylvania (155-171), Virginia (201-230)
Infusion Product
Prolastin-C
Contact
(855) 510-3474
lcaussey@alphanet.org
Hello, my name is Lewis Caussey, but most people call me Wade.  I am happy to introduce myself as your AlphaNet Coordinator.
I live in Kennedale, Texas, but office out of Seymour, Texas.  I share a home with my beautiful wife Jennifer and our "child" Eli.  A one hundred-pound Rhodesian Ridgeback!  I have two grown sons Aaron and Adam.  I also have two grandchildren Hauk and Mya.
My Alpha-1 story starts in Seymour, TX.  I was adopted to Lewis and Gennell Caussey as an infant.  I had a normal childhood, played sports and helped my dad with the cattle on our family farm.  I always had trouble breathing, but was given an inhaler and told it was asthma.  It wasn't until I was 40, that my new allergy doctor felt I should be tested for Alpha-1.  Since then my lungs have declined some, but through regular augmentation therapy and a healthy lifestyle, I have managed to be very functional.
I have had physical jobs all my life, working on farms and ranches, exterminator, copper manufacturing plant and in the oilfield.  My favorite occupation has been personal training, which I have been doing since 2000.  The feeling I get when I help people reach their goals is very gratifying.  I enjoy lifting weights, cardio exercise and I also like to hunt, fish, and play guitar.
I hope that my Alpha-1 experiences and my personal training knowledge will be of great help and a sign of encouragement to others.  I'm very happy to be part of the AlphaNet community and I'm looking forward to speaking with you.