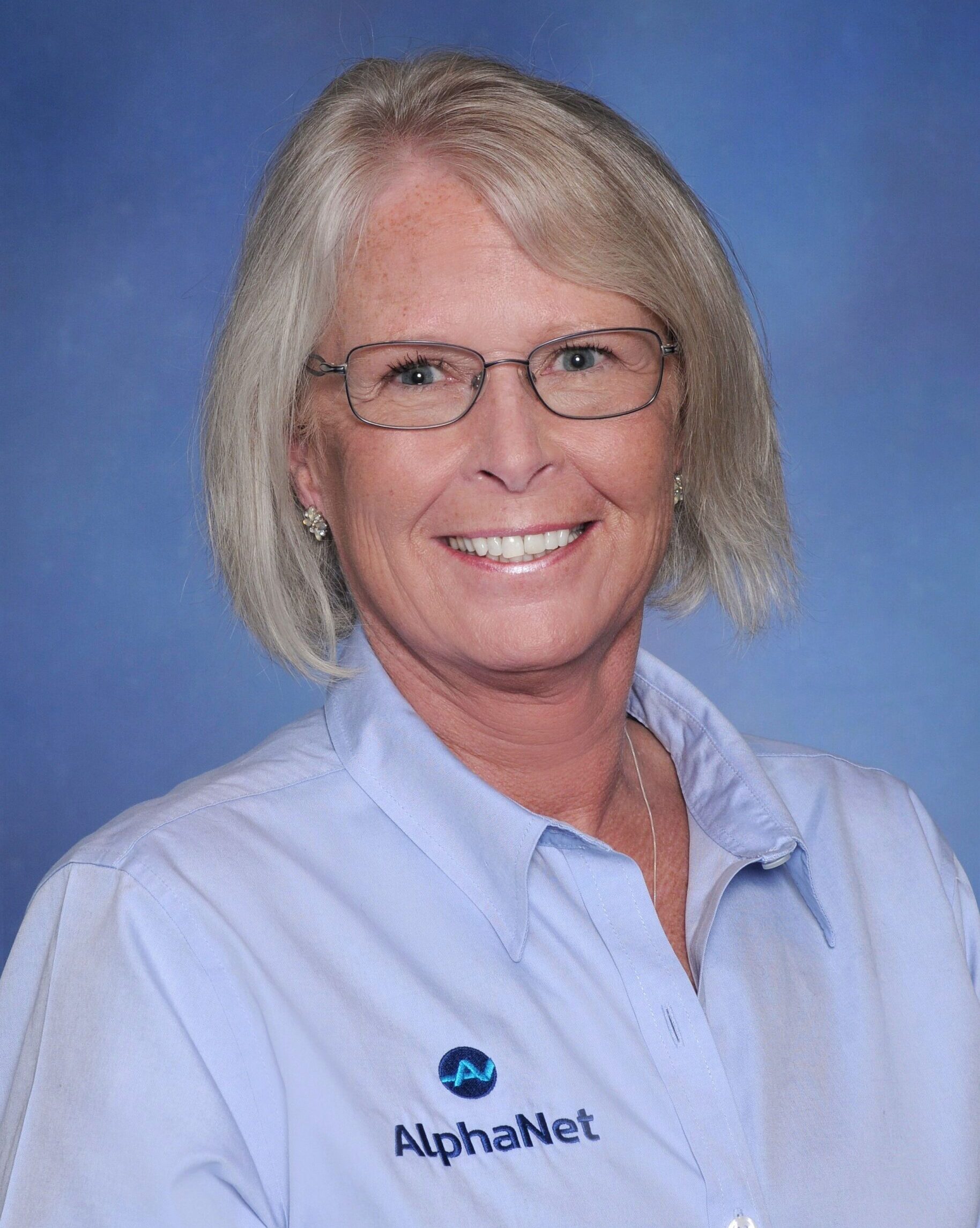 Location
Illinois, Kentucky, Michigan, Missouri, Ohio, West Virginia
Infusion Product
Aralast/Glassia
Contact
(888) 833-8962
jschwab@alphanet.org
Hi, my name is Jill Schwab and I would like to introduce myself as your AlphaNet Coordinator.
I currently live in Saint Peters, Missouri and have five children and five gorgeous grandchildren all living close by!
I spent the first 30 years of my life in Edinburgh, Scotland.  I worked in the hospitality industry and traveled extensively throughout the UK and Europe.  In 1992, the dream of emigrating to the United States came to fruition, and I spent nine years in Florida enjoying all that the Sunshine State has to offer: boating, fishing and enjoying lots of outdoor activities.
I started smoking when I was 16 and had stopped several times throughout my life, but always ended up going back to it.  I had a few bouts of winter-time bronchitis but no major issues in Florida.  It was only one week after I transferred to Missouri that I had my first serious breathing incident. Diagnosed in the ER with asthma, I left with a handful of prescriptions and a teaspoon of knowledge.
I spent the next several years uninsured, going to many doctors who didn't know why my lung function was declining at such a rapid rate.  My husband asked his family doctor if he would consider seeing me.  That first visit, he immediately gave me a referral to a pulmonologist in St. Louis.  One week later, a simple blood test gave me the reason for my shortness of breath; I had Alpha-1 (ZZ).  Like many others, it took about six years before I was correctly diagnosed.  I have the ZZ genotype and both my biological children are MZs.
I have been receiving augmentation therapy since 2007 and was fortunate to be able to continue working full time as a District Manager.  I joined AlphaNet in 2017 and have never looked back.  Every opportunity I have, I share my story to encourage others who are not sure what step to take next or how to get the help they need.  Alpha-1 has a different path for each person but the direction is still the same, moving forward with the support of each other and AlphaNet.  Sometimes we just need someone to listen, and I hope that you will reach out to me with any questions or issues you may have.  I look forward to supporting your goals in whatever way I can.