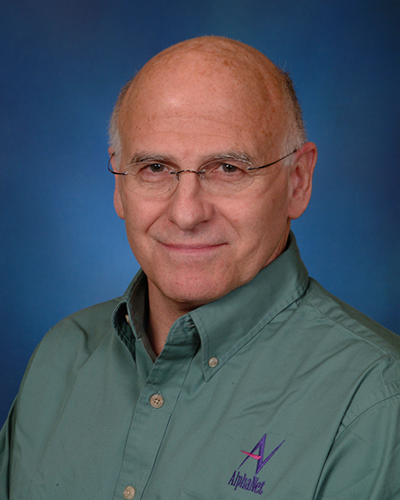 Location
Massachusetts, Rhode Island
Infusion Product
Prolastin-C
Contact
(800) 791-3194
fcwalsh@alphanet.org
Hello, my name is Fred Walsh and I would like to introduce myself as your AlphaNet Coordinator.
I live in Duxbury, Massachusetts with my wife, Pam, and have been part of the AlphaNet team since 1995.
In 1989, after experiencing many lingering respiratory infections and being re-diagnosed with asthma, I was finally correctly diagnosed with Alpha-1.  Since my mother had died of emphysema at the age of 49, I had become suspicious that there might be a connection to my health issues.  My twin brother, John and sister, Susan were subsequently diagnosed.  My brother and I participated in a 6-year follow-up study with the National Institute of Health (NIH) which connected us with other Alphas.  The frustration at finding little available information or support for this disease prompted my brother, John, to dedicate his efforts to making a difference.  As a result, he helped co-found both AlphaNet and the Alpha-1 Foundation.
I began working for AlphaNet part-time in 1995. I am a former high school teacher and building contractor with a Master's degree in counseling.  I  became one of the first AlphaNet Coordinators in 1997.  I've been involved with Alpha-1 support groups for ten years. My activities still include some home renovation projects but I spend a lot of time participating on Alpha-1 related activities — education days, area and regional support group meetings, and Team Alpha.  A diagnosis of Alpha-1 really impacts your entire family and mine has joined the cause.  My wife, Pam, designed and produced the first marketing materials, The AlphaNetter newsletter, and the original Foundation brochures and survey materials.  My wife and 2 daughters, Chase and Kailey have participated over time in meetings and community education activities.
Though each Alpha is at a different age, stage and lung function, AlphaNet has both the information and a wide variety of tools to assist in managing each and every Alpha's needs.