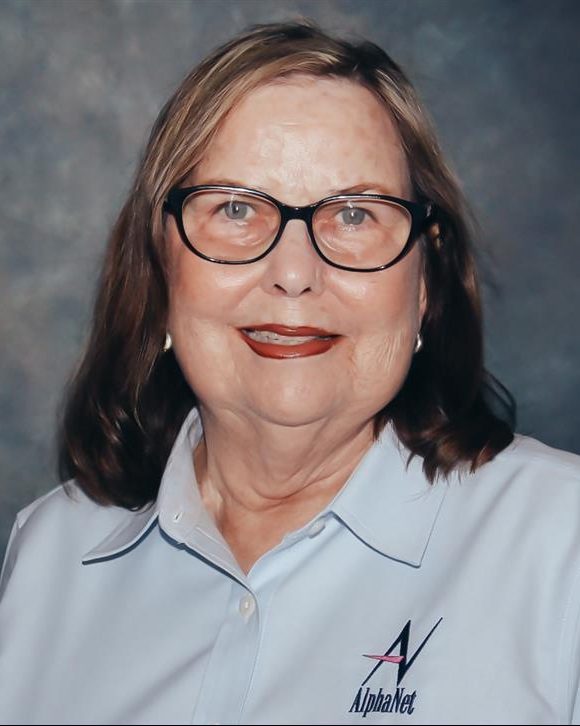 Location
Alabama (350-351), Florida (32550-327, 330-334), Tennessee (380-385)
Infusion Product
Prolastin-C
Contact
(844) 252-0260
dlabud@alphanet.org
Hi, my name is Deborah (Debbie) Labud I would like to introduce myself as your AlphaNet Coordinator.
I currently live in Micanopy, Florida. I have 3 children, 7 grandchildren, along with 7 great-grandchildren! I enjoy family events, travel, making crafts, volunteering, cooking, and bike riding.
I started smoking at 17. I did not have health problems at an early age except sometimes running would get me out of breath. In 1990, I moved to Virginia and I was a waitress and painted apartments on the side. I started getting sick a lot and was diagnosed with bronchitis. My breathing started to worsen after each spell. I ended up going to the ER because I could not breathe. While there, the doctors did every test they could think of, then they did a blood gas test. I could hear the doctors say: "60% lung function at 36 years old, could it be COPD?" They referred me to a pulmonologist.
In May 1991, my pulmonologist did a genetic test, and two weeks later, I was diagnosed with Alpha-1 Antitrypsin Deficiency. He explained the genetic component of Alpha-1 and told me I was a ZZ genotype. Because it was genetic, I encouraged my family to get tested.
My first infusion took place while I was still in Virginia in August 1991. A year later, I decided to move closer to family in Florida. In 1997, I was put on the transplant list with only 17% lung capacity.
I received a left lung transplant on November 22, 2001 (Thanksgiving Day) and was able to return to work after being on disability for 10 years.
I did well until July 2017 when my native lung began expanding and caused problems to my transplanted lung, so the doctors decided to transplant my right lung. I received the second "Gift of Life" on November 28, 2018. Both of my transplant dates fell on Thanksgiving — I have a lot to be thankful for.
I love to share my story every opportunity I have and I share to encourage others that they are not alone but are unique. I have always said one day I want to be a AlphaNet Coordinator. I have had some awesome Coordinators over the years. I feel privileged to be able to serve you as your Coordinator — it is about Alphas helping Alphas!