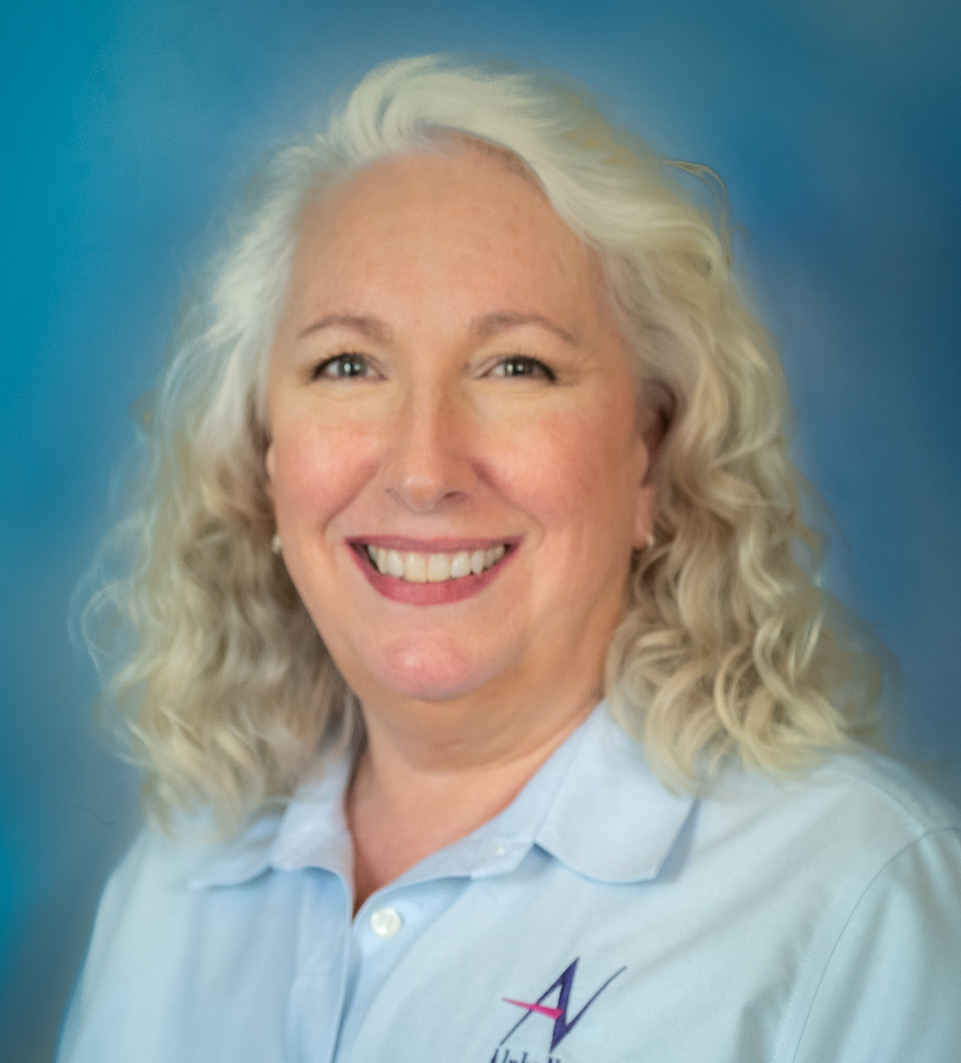 Hello, my name is Cindy Dvoracek and I would like to introduce myself as your AlphaNet Coordinator.
I was born and have lived most of my life in the mountains and foothills of rural northern California where I've enjoyed outdoor activities galore right outside my door.  My husband and I share an interest in geology and teaching gold panning and gold rush history, which is one reason we settled and stayed here in the foothills where gold was first discovered in California.
I'm proud Mom and Grandma to three wonderful sons and five fabulous grandchildren, who I adore.  I'm also a big dog lover.
For 26 years my career path has covered various positions in a fast paced software sales environment, where I was fortunate to travel throughout the U.S. and some international travel as well.
Until about age 40 I enjoyed very good health, and was able to climb mountains, camp and backpack with no issues.  However, after 40, I started noticing breathlessness and other vague symptoms.  I thought I was just "getting older and out of shape".  Sadly, around that same time my mom and brother passed away.  Both of them had recently started experiencing respiratory issues.  I knew potentially there could be a genetic link, and I searched for answers for the following 15 years, seeing specialists and having many tests.
Finally, in early 2017 with the help of a DNA report, I found out I had two Z genes for Alpha-1.  I didn't know what that meant, but after finding the Alpha-1 Foundation, I was able to learn a lot more about the condition, see an Alpha-1 specialist, join a support group, get my family tested, start augmentation therapy weekly infusions, attend the Alpha-1 National Conference and participate in research studies.  My husband and I now do my weekly infusions ourselves, which gives us much greater freedom.
Since my diagnosis, I have made some life adjustments, but my goal is always to "keep the forward momentum".  I tell myself to keep moving one step at a time down the road towards the desired goal.  Whether overwhelmed with a new diagnosis, starting a new exercise plan or getting through the complexities of insurance, if I can make one phone call or take a 10 min. walk – it's all forward progress.  And when all else fails, tomorrow is a new day.
It's been a long road and not always easy, but I wasn't alone. . . Along the way I've met so many friendly, knowledgeable and supportive "Alpha-1 Family Members".  These people who helped me along the road since my diagnosis have inspired me to reach out and help other Alphas who may be overwhelmed and finding their way.  I'm excited about all the research being done with Alpha-1 and the fact that a cure is on the horizon for future generations.  In the meantime, I feel privileged to support the Alpha-1 community.