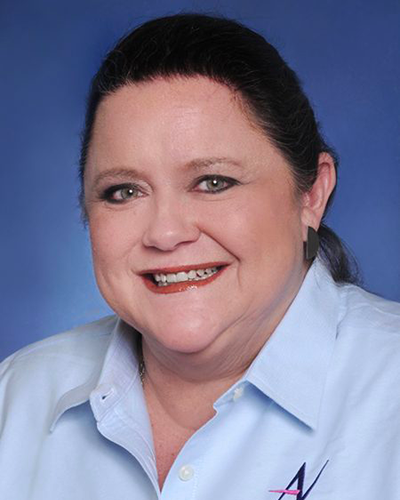 My name is Chris Redshaw and I would like to introduce myself as your AlphaNet Coordinator.
I live in Raleigh, North Carolina with my 2 fur-kids, lab sisters Izzie and Gracie.  My hobbies include cooking, genealogy, cruising and spending time with my family.  I'm very lucky to live within a few miles of my parents as well as my sister, brother-in-law and nephew (the absolute joy of my life!).  They have been my constant source of support over the years, during my long journey towards my Alpha-1 diagnosis.
Like many Alphas, doctors generally blamed my shortness of breath on everything I was doing wrong, yet nothing was getting better even when I corrected those behaviors.  I was still always sick, and I was no longer able to exercise, so my general health was suffering.  Since I also have liver disease, it was actually my Hepatologist that ran the test that "never comes back positive" and two days later in late 2016, I was diagnosed as an SZ Alpha.
Five weeks later I started my Prolastin infusions and around that time I had my first call with my AlphaNet Coordinator, Gayle.  She was the first Alpha I ever spoke to.  When I hung up the phone, I broke down in tears.  It was one of those loud, ugly cries.  At the time, we had a family IT business so my parents came running into my office thinking something horrible had happened, and I had to catch my breath to tell them that these were tears of pure joy!
I finally had someone that understood what I had been going through, and not only listened to me, she HEARD me.  She told me her personal journey, and suddenly all of the fear and uncertainty I had been feeling turned into hope for a brighter future.  She provided me with amazing resources I didn't know existed!  I decided on that day that I wanted to be part of the AlphaNet family, and someday be THAT person for others. To be able to provide the tools, resources, support and a listening ear to other Alphas is an absolute honor and a privilege, one that I don't take lightly.  From the initial diagnosis, to infusions, and daily life with Alpha-1, there are challenges we all face to varying degree, but you don't have to go through any of it alone.  We will walk this journey together.