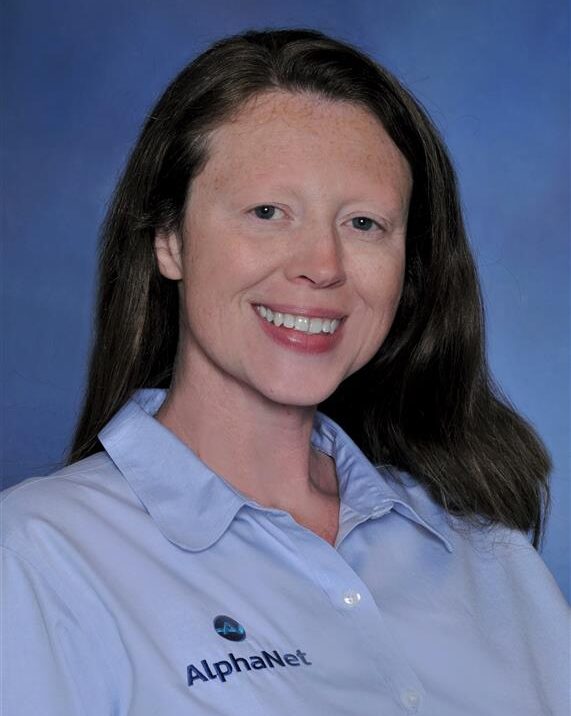 Hi, my name is Candice Alexander and I would like to introduce myself as your AlphaNet Coordinator.
I am originally from Alabama but currently reside in beautiful eastern Tennessee.  I am married and have four wonderful children, two boys and two girls.  I also have amazing grandchildren whom I adore!  I love spending time with my family, they keep me going!  I have spent many Friday nights at the football field in the fall and other afternoons and evenings at the basketball arena, baseball fields or softball fields.  One of my children lives in Alabama with her family so we travel down as much as we can to visit.  Our family is rounded out by a cat and two dogs, who are like my other children.  I enjoy going to church, painting and gardening.
My educational background includes a degree in Marine Biology and in Secondary Education Science.  I worked in the field of marine biology for a few years and changed careers after our oldest son was born with special needs.  I went back to school for my teaching degree and taught science to seventh and eighth grade students for almost eleven years.  I had to retire early due to health reasons.  Teaching was far more rewarding than working in marine biology, even though I still love the ocean and spending as much time there as I can.
I spent many years being active, especially when I was younger.  I played softball and volleyball in school and exercised throughout most of my adult life.  I enjoyed hikes and going on new adventures.  I was a licensed scuba diver and enjoyed diving in the Florida Keys often.  Even though I was active, I was sick every spring, fall and winter with bronchitis.  As I got older, bronchitis would develop into pneumonia at least twice a year.  As the years went by, I noticed that I struggled with breathing more than most people my age.  Every day at the gym seemed to be harder, even though I knew I should be getting stronger and better.  At the age of 34, while pregnant with my youngest daughter, I was diagnosed with pregnancy induced asthma.  After she was born, the asthma didn't go away as my pulmonologist thought it would.  I spent two more years struggling to breathe and finally went for a second opinion.  My new pulmonologist treated me for asthma but said if I wasn't better in six months, he would explore more options.  During that time, he tested me for Alpha-1 since I had an aunt who had it.  He did not believe that was my problem and truly didn't think I had it.  However, the test came back showing I am positive for Alpha-1, with the phenotype SZ.  While I did have other problems with my airway not related to Alpha-1, which required surgery, I am so thankful I was diagnosed when I was.  I have been on Prolastin-C since September 2015.
I am so thankful for the Coordinators I have had and hope that I can be a positive influence for you as well.  I am very happy to be part of the AlphaNet family.