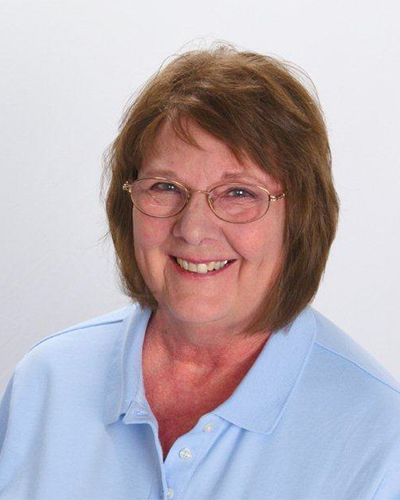 Location
Texas (733-779 and 885)
Infusion Product
Prolastin-C
Contact
(877) 264-7470
pbrown@alphanet.org
Hi, my name is Patti Brown and I would like to introduce myself as your AlphaNet Coordinator.
My home is in the Dallas, Texas area and I feel blessed to be living near my daughter and granddaughter. Years ago, I was actually seeing a pulmonologist who did not test me for Alpha-1. My mother became suspicious and called the National Jewish Hospital lung line in Denver, Colorado. She spoke with a nurse who was surprised I had not been tested and made the recommendation. That was in 1993.
I worked for a large wholesale toy distributor for many years and like to think that I apply many of my business skills to my role as an AlphaNet Coordinator. I have been active in the North Texas Alpha-1 support group since 1995 and an AlphaNet Coordinator since 1999. I spend as much time as possible with my family and have many creative interests. I recently built a dollhouse for my granddaughter and also enjoy the challenge of genealogy, and anything to do with Ireland (even though that is not where my ancestors are from).
The main thing I try to impress upon anyone newly diagnosed person with Alpha-1 is not to measure their loss of function against others. We are all individuals in the diagnosis and progression of the disease. Don't be quick to assume others' experiences will be your destiny; you will have some control over your own future.